Company News - November 2019

Fifteen years old
This month TTNC turns fifteen years old! Since we began our journey in 2004, we have seen significant changes within the industry and with TTNC as a company.
Over the past 15 years, we have released countless new and improved features, built out a dedicated VoIP network, built and moved into new offices, expanded the team and won multiple awards.
To celebrate our 15th birthday, we are offering a 15% discount on all of our Numbers including Memorable Numbers, meaning you can save £89 on a Diamond number!
The offer expired at midnight on the 31st December 2019.
New Control Panel
Since it has been a while since we last mentioned anything about the new versions of our control panel and API, we thought it was time for an update; We are pleased to report that the development team are working on the final group of task lists and milestones, while the design team has been tweaking our branding and putting the finishing touches to the new design system. We are still on track for a soft release in the first quarter of 2020. If you are interested in beta testing the new control panel, please get in touch with us.

Number 1 on Trustpilot in three categories.
We're really pleased to see that we are ranked as the number 1 provider in three different categories on Trustpilot:
Number 1 for Phone and Internet services
Number 1 for for Telecommunications Service Provider
Number 1 for Telephone Company
Well done to the whole team and a big thank you to all of you who have left us with a review. Please help us keep our ranking by giving us a review.
---
Industry and Regulation News
New rules for phone-paid subscription services
The Phone-paid Services Authority (PSA) introduced new rules for Phone-paid subscription services which came into effect on the 1st November 2019.
These new rules will affect all types of phone-paid services that make a recurring charge to an end user's phone bill. Read More
Update to Information, Connection or Signposting Services (ICSS)
The PSA has introduced new Special conditions for all ICSS which will come in to force on 20th December 2019. The special conditions will cover all ICSS regardless of the number range they are using.
The new special conditions aim to reduce confusion and protect people from high call charges when using an ICSS. Read More
---
Product and Service News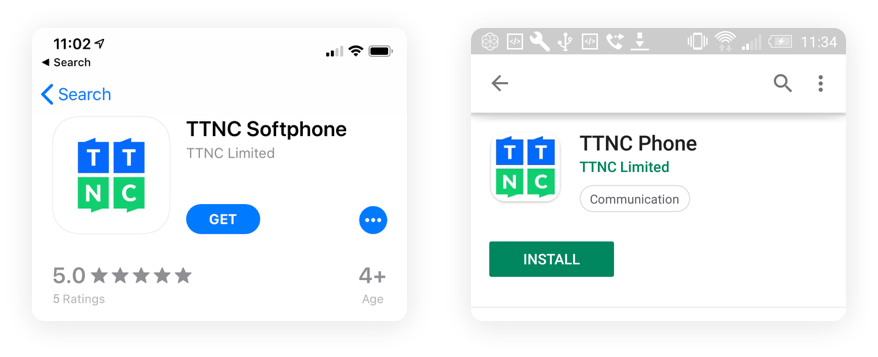 Update to TTNC Softphone App for desktop
This month there was a major update to the TTNC Softphone App for desktop. You can now set the TTNC Softphone App to be the default application to make and receive calls on your laptop or PC.
Click-to-Call now works in any browser and on any operating system, allowing you to simply click on a phone number on a web page to make a call. Read More
070 Numbers available
We're pleased to announce the release of twelve different 070 Personal Number ranges with 300,000 numbers, including thousands of unforgettable Memorable Numbers. These Numbers can now be purchased on our website and in our customer control panel – myTTNC. Read More

Early access to our Zapier App?
Last month we told you about the launch of TTNC Zapier App. The App enables you to send SMS or make Phone Calls based on 'Trigger' events from more than 1,500 other apps listed on the Zapier platform. The App is currently in an early access mode and we need more people using it. Please use this invite link if you want to use it or take a look: Zapier App