The start of a new year means the release of the new TTNC Blog.
Improved Content:
New Product and Service Releases
TTNC News
Customer News
Service Enhancements
Breaking Industry News & how it could effect you
Telecoms Top Tips and Advice
New Features:
Search Facility means you can find what you want, when you want it. It will work in the same way as the search facility on our new online help centre https://help.ttnc.co.uk/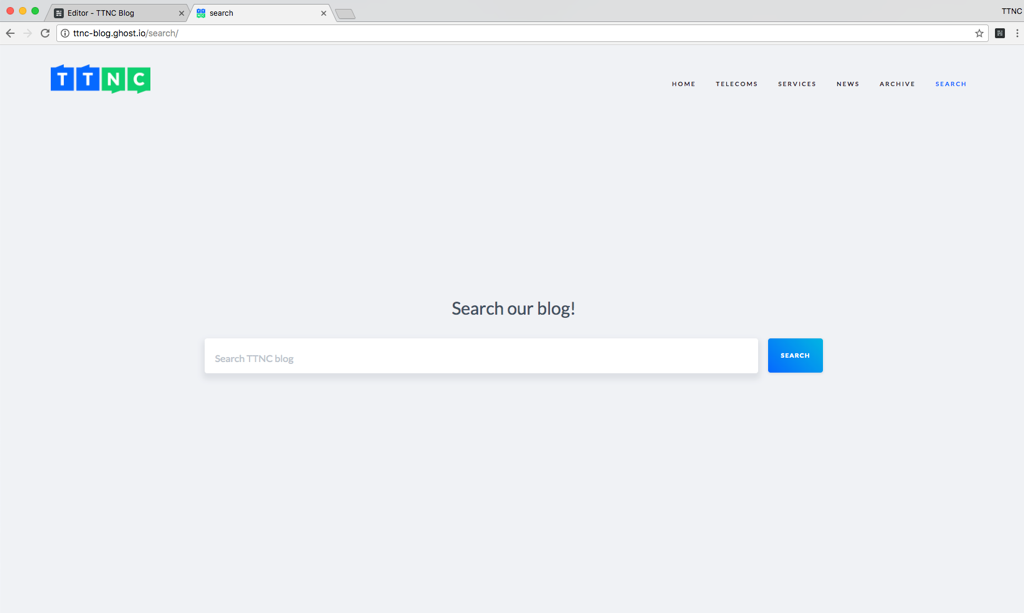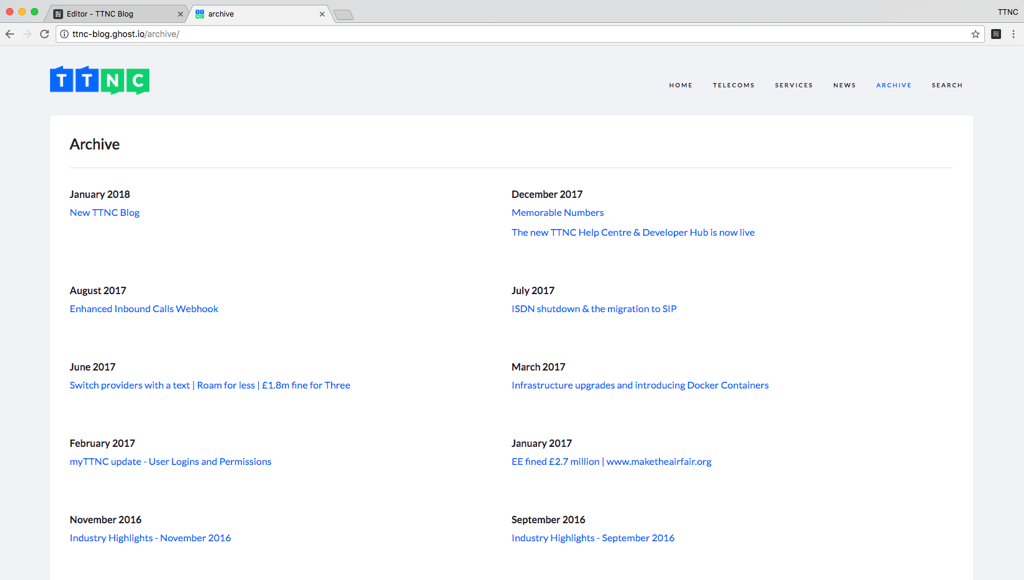 Subscriber Form for Newsletter and Promotional Emails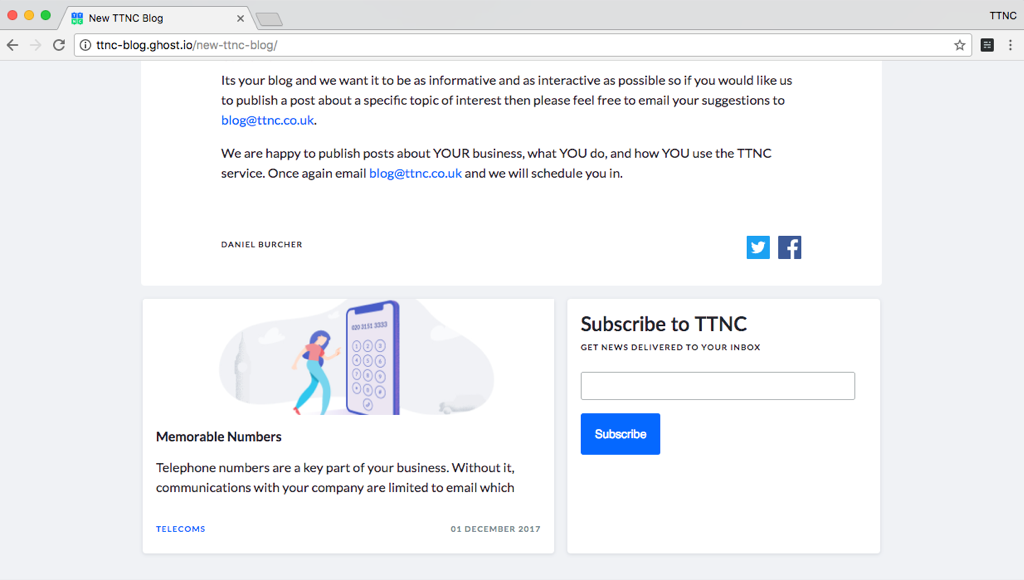 Customer Driven:
Its your blog and we want it to be as informative and as interactive as possible so if you would like us to publish a post about a specific topic of interest then please feel free to email your suggestions to blog@ttnc.co.uk.
We are happy to publish posts about YOUR business, what YOU do, and how YOU use the TTNC service. Once again email blog@ttnc.co.uk and we will schedule you in.