The new TTNC Help Centre & Developer Hub is now live
TTNC is pleased to announce the launch of our comprehensive new Help Centre and Development Hub https://help.ttnc.co.uk/
In one central hub you will now be able to find comprehensive guides and documentation to help you start working with TTNC as quickly and easily as possible
You can Search:
Where is it? Use our intelligent search facility to take you exactly where you need to go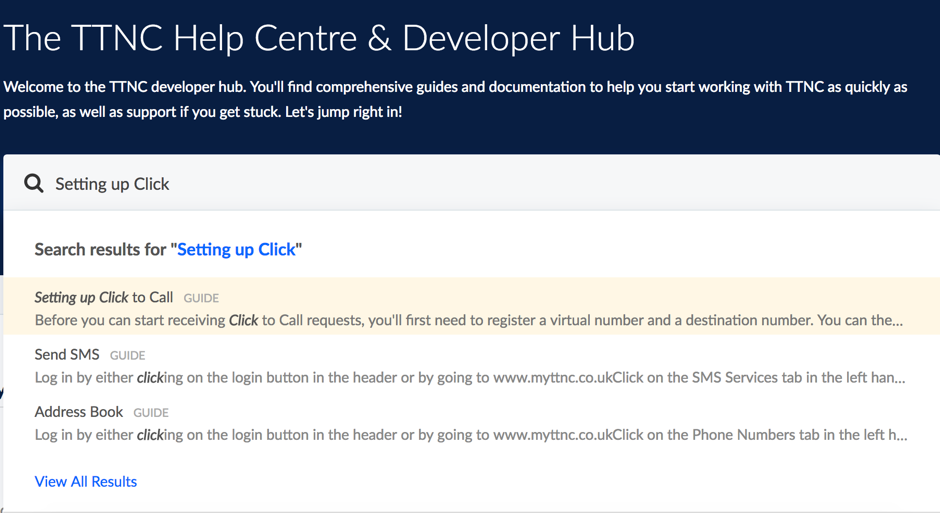 You can access comprehensive documentation:
How do I….?
Setup & Manage services such as virtual telephone numbers, call forwarding, time based forwarding and VoIP
Manage my account, for example topping up my account with call credit, managing renewals and setting up direct debit payment methods
![Picture3-1](/content/images/2017/12/Picture3-1.png)
Use the developer tools such as API's, webhooks and full developer API functions
![Picture4](/content/images/2017/12/Picture4.png)

You can access support:

Need help? Not only does the hub have a extensive FAQ library

![Picture5](/content/images/2017/12/Picture5.png)

but you can post your tech questions in real time through the support section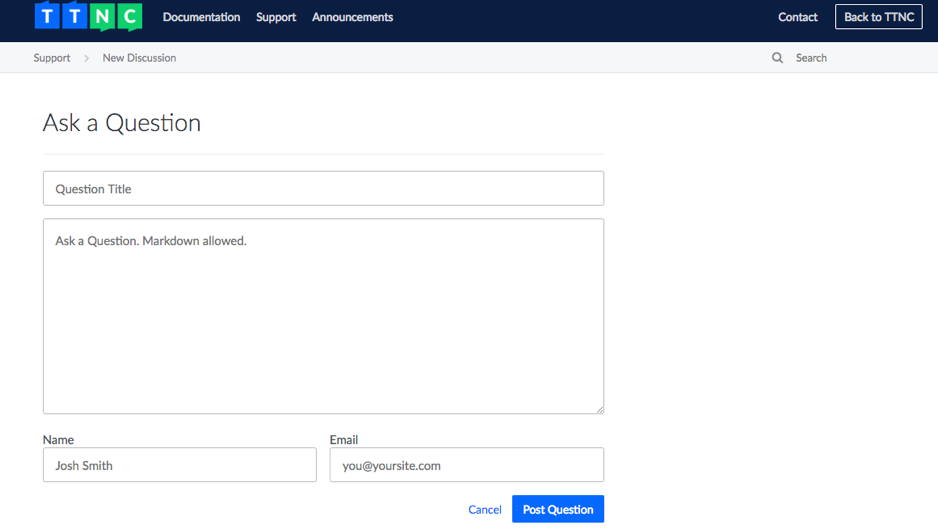 You can receive announcements:
What's going on? In the announcements section you will get updates on TTNC, products & services, Improvements and new releases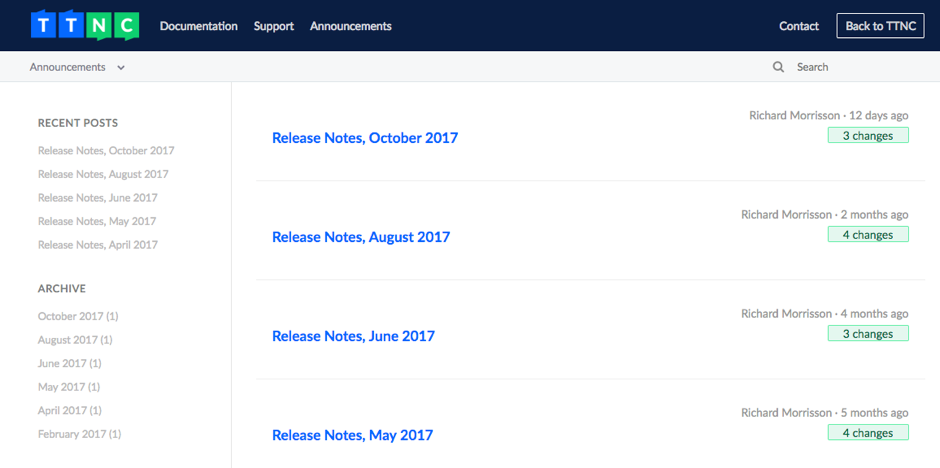 Have a look around and let us know what you think.