New range of Yealink phones available
As you may know, despite us selling a number of different brands of VoIP Hardware, we've mainly been focussing on the Yealink brand for a while. We've recently decided to shake up our VoIP desk phone offering, and now only advertise Yealink handsets.
The reason for this change is that Yealink handsets are easy to use, reliable, and offer great build quality at a low price point. We've used the brand in our office for several years, and they're still going strong. This means that everyone on our team is very familiar with their features and functionality. Yealink phones also come with a lifetime warranty, which shows Yealink's confidence in their products.
All of our hardware is sent with Next-Day delivery and comes pre-configured with your details; it's as simple as "plug & play" once your phone is delivered. You can find our full range of Yealink Desk Phones on our website.
We will continue to support customers who've previously purchased non-Yealink handsets from us, and we should be able to source other brands if you wish, however, we would recommend the Yealink brand as the industry leader.
---
New Handsets
As part of the extended range we now offer, you'll find the 'T4U' Range. These next-generation handsets greatly improve the call experience and work efficiency with dual USB ports, Ultra HD sound quality, faster response speed, and even more advanced features. The two USB ports allow you to add a Wi-Fi or Bluetooth dongle, as well as a USB Headset giving you the options you need.
Yealink T48U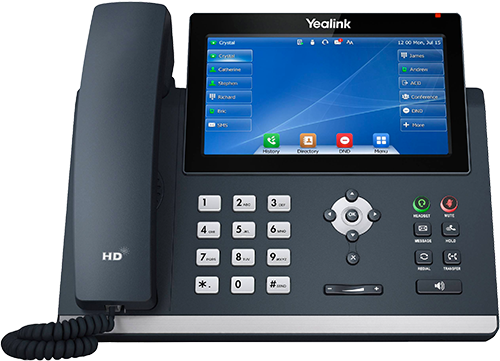 The top of the range T48U has a massive 7-inch colour touch screen display, allowing up to 29 memory touch keys and up to 16 users. The two USB ports allow you to add a Wi-Fi or Bluetooth dongle, as well as a USB Headset giving you the options you need.
Yealink T46U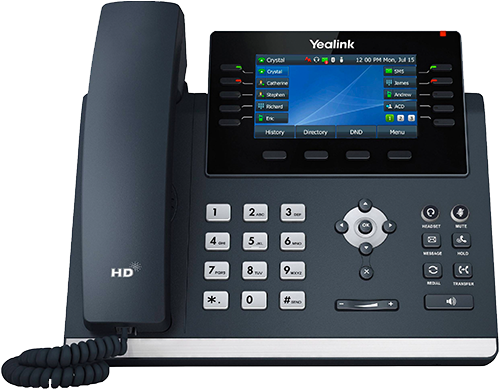 The T46U phone is as feature-rich as the above T48U phone. The T46U offers a 4.3-inch LCD screen and 27 memory Busy Lamp Fields (BLF) keys, giving you everything you will need to communicate effectively in even the largest office.
Yealink T43U & T42U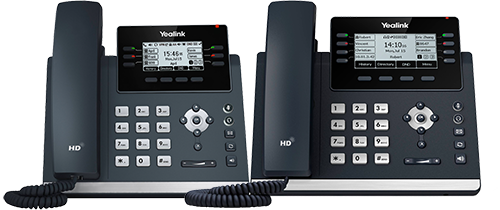 TThe remaining two 'T4U' handsets are part of our mid-range category. Both phones have LCD displays and a wide range of features taking your communication to the next level. As with the rest of the T4U range, the dual USB ports give you options when it comes to headsets and connectivity.
---
How To Purchase
If you're interested in any of the Yealink VoIP phones we've talked about or any other VoIP hardware, please call us on 020 3151 1000 or send an email to sales@ttnc.co.uk.