As we are nearing Christmas, we wanted to make you aware of our opening hours during the festive period. While this year was another one disrupted by the pandemic, one thing that's remained the same was our customer service and support, whether we were at home, as most of us still are, or in the office, we strive to give you the best possible service should you need our help.
With this in mind, over Christmas, our Customer Service and Support departments will be closed on the Bank Holidays and open from 9am until 1pm, with a minimal staff level on Christmas Eve and the three working days of the following week.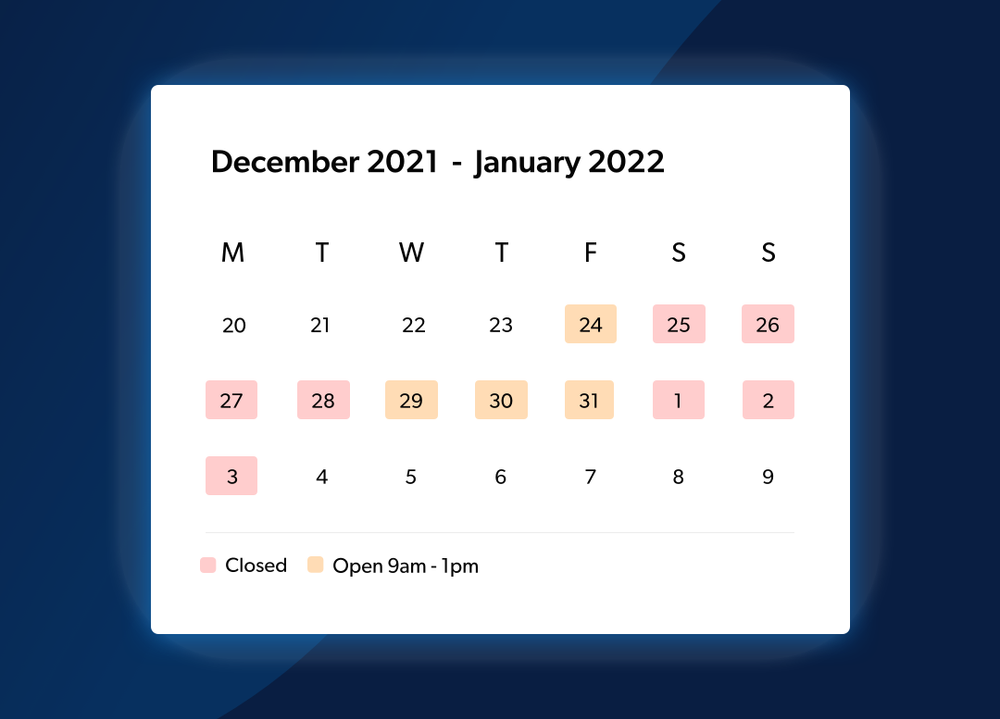 Should you face any major problems, however, our 24/7 Emergency Support Line will be operating as usual over the festive period.