How-to: Dynamic Call Tracking using Google Analytics
According to Google, 52% of all mobile advertising and 61% of mobile searches lead to a phone call. This means that it's essential to use unique numbers in your adverts to be able to to determine the effectiveness of your adverts from within myTTNC or, as we'll show you here, from within Google Analytics.
What is Call Tracking
Call Tracking is the process of linking an inbound phone call with a source, usually a marketing channel. There are two types of Call Tracking, Static and Dynamic, which work in very different ways.
Static Call Tracking

This is usually used for 'offline' and simple 'online' advertising, where the number is displayed or printed. Each advertising source has its own unique number that can be tracked. You could choose to use unique numbers in a wide range of sources, including:

Newspaper, magazine or billboard adverts
Mailshots / leaflets
Banner ads on websites
Trade directory listings

Dynamic Call Tracking

Also known as *Dynamic Number Insertion*, can beused for 'online' advertisements and websites, where you're looking for information about your visitor. More than one number is assigned to the advert, and each number is given a particular criteria which, when met, will be displayed. You can define:

The referring domain - How your visitor arrived. This could be a search engine or web page link.
A keyword search - The search term used to find your site.
Google Adwords PPC - the paid advertising reference.
Following on from our post regarding Static Call Tracking for Advertising using multiple numbers and utilising the Call Statistics within myTTNC. Here we are going to take a look at the more technical way to track your calls, using Google Analytics.
Dynamic Call Tracking with Google Analytics
While a vast proportion of customers are happy with Static Call Tracking via myTTNC's Call Statistics, you can achieve similar results with Google Analytics. If you're already tracking visitors to your website in Google Analytics, you can integrate your call data from telephone numbers both online and offline and analyse it together with your web data using the one analytics tool.
You'll be able to dynamically present numbers on your website to track visitors based on how they got to your site. Set up numbers to track visitors by referring domain, keyword or paid search.
This will enable you to see how your online advertising contributed to your success alongside the offline advertising. You'll have a better picture of where to apply your advertising budget based on real data, and the ability to prove the success of advertising in specific areas.
---
Setting up your integration
Google Analytics is a complex beast. However, setting up a link between your TTNC account, Google Analytics and your website isn't as difficult as it might sound.
Dynamic Call Tracking setup
Essentially the setup breaks down into three parts, create a 'campaign', associate a number with the advert/keyword and finally upload code to your website to dynamically insert phone numbers.
Create a 'Campaign' in myTTNC - Firstly, you'll need to create a 'campaign' in myTTNC (it's in the Call Statistics section), this will link this campaign in your TTNC account with your Google Analytics account (so you can simply tell which campaign the call is regarding).

Associating your numbers - After creating the campaign, you can specify the type of tracking to associate with which number, this can be as simple as having a referrer of "www.google.co.uk" or a keyword of "blue widget" or Google Adwords reference. - You must always specify a default number in case none of the specific conditions are met.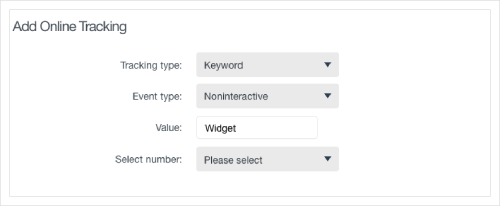 Adding code to your website - After you have added all of the conditions you wish to track, you can then add code onto your website which will dynamically change the displayed phone number.
Static Call Tracking setup
As well as Dynamic number insertion, Google Analytics also allows you to add offline tracking (or as we know it Static Call Tracking) for printed adverts and on-line ads which display a fixed number.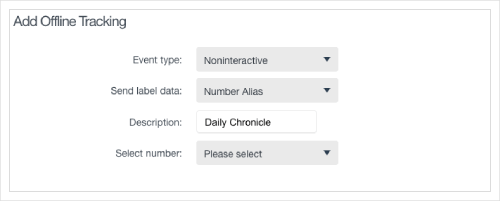 Viewing Call Tracking data
Call data is displayed in two places within Google Analytics, 'Real-Time' for calls which occurred in the last 30 minutes and within the 'Events' section of 'Behaviours' for longer-term data.

---
While I have barely scratched the surface of Google Analytics, and have only touched on the TTNC integration, we do have a comprehensive guide to setting up your integration and viewing call data in Google Analytics. This can be found in our Help Centre.
Thankfully, Google has their own Analytics Academy, featuring a massive range of training courses designed to take you to the level you want to be.