ISO 9001:2015 Certification Awarded
It's been a few months of work to get everything audited, but finally we're pleased to announce that we have been awarded the certification for ISO 9001.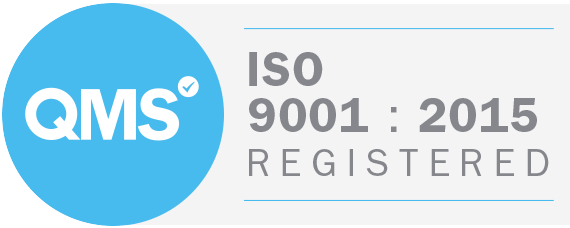 What is ISO 9001?
ISO 9001 is the international standard for a quality management system ("QMS"). In order to be certified, a company must follow the requirements set forth in the ISO 9001 Standard. The standard is used by organisations to exhibit their ability to consistently provide products and services that meet customer and regulatory requirements and to demonstrate continuous improvement.
There are several different documents in the ISO 9000 family of standards, but ISO 9001 is the only standard in the series that requires certification. The current version is ISO 9001:2015, which was published in September of 2015.
Never has being standard felt so good!
During the audit we found that, thankfully, a vast amount of the way we work met the requirements of ISO 9001, so we only needed to tweak a handful of processes. The auditors looked at our organisation and management structure; how we plan and how we evaluate performance.
Part of the requirements focussed on our operations ensuring that we have suitable ways to communicate with our customers, giving accurate information and responding to enquiries, orders and feedback, all things which you'll agree that we do.
What effect will this have on your TTNC experience?
The ISO 9001:2015 standards ensure that we have 'Quality Management Systems' in place 'behind the scenes', and as a result the certification will not, on the face of it, change the way you interact with us. However, we have more robust processes in place, to make TTNC even better to deal with!
Feedback
If you have any feedback, ideas or requests, please let us know by sending an email to feedback@ttnc.co.uk