When you are constantly busy, it's all too easy to forget or not fully appreciate what's been accomplished over a year. With that in mind, I'd like to summarise some of TTNC's teams work and achievements for the past 12 months and announce some of our plans for next year.
Company news and achievements for 2018
I feel like 2018 was a tremendous year for TTNC and I'd like to thank everyone in the team for all their hard work and effort. Some of our biggest achievements were:
In 2019 we will be looking to win another award from ITSPA, keep an eye on our blog and newsletter to see how we do. We also plan to start work on obtaining an ISO accreditation.
Number 1 on Trustpilot – Thank you!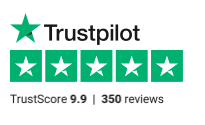 We're very proud to have become the top rated Telecoms company on Trustpilot, with a rating of 9.9 / 10. Many of you have responded positively when we've asked for a review. We just want to say a big thank you to anyone that took the time to leave us a review, we very much appreciate it.
And if you haven't already left us with a review, then please feel free to do so.
Leave a review on Trustpilot
---
Industry and regulation for 2018
The communications industry has continued to undergo significant changes, and the technical advances we see make for exciting times; 5G is becoming a reality with trials taking place in the UK, Voice over IP is becoming the standard for many businesses, and Blockchain technology could soon be used to manage all telephone numbers in the UK.
As a regulator, Ofcom receives a lot of stick, but we think Ofcom did a pretty good job in 2018 by introducing some good, sensible rules that will properly protect end-users. Ofcom has also done an excellent job in investigating communication providers, dealing swiftly and firmly with any breaches and imposing fines.
TTNC will begin to work with Ofcom and other providers in 2019, to explore how Blockchain might be used for number management.
---
Products and services for 2018
We are continually working on our products and services, and 2018 was no exception with hundreds of tasks completed and dozens of updates made to our platform. Voice over IP continues to be our most popular type of service, and we expect this trend to continue.
Some of our more significant releases and updates include:
The re-styling and launch of our new Blog platform
Expanding our API and Webhooks functionality
Upgrading our core Switches across all of our Data Centres
Launching Ring Groups; an advance cloud PBX service for teams
Completing updates for GDPR including data retention policies
Launching our Call Recording Control, allowing you to pause and resume call recording
In 2019 we will be launching a Softphone mobile app and a WebRTC desktop app to use with our Voice over IP services. We will also be releasing the next version of our control panel – myTTNC – as well as a brand-new RESTful API.
The next version of myTTNC will be entirely mobile friendly and include push notifications to your mobile device. It will also feature updates to our Call Tracking service, VoIP services and offer better support to our reseller and wholesale customers.