VoIP Hardware - Let's Get Physical
Are you interested in a cheaper and more straightforward way to make and receive calls, but still want to use a 'normal' telephone rather than an app on your mobile? The answer is simple, use a VoIP User Bolt On and a VoIP Phone!
Not only are calls cheaper and easier with a VoIP User, but because VoIP Hardware plugs directly into your router, you no longer require a phone line, eliminating the costly line rental charges and save even more money!
When you purchase VoIP Hardware from TTNC we will pre-configure the unit so all you need to do when it arrives is unpack the box and connect to the internet, allowing you to make and receive calls in seconds.
We offer a wide range of options from IP desk phones, DECT solutions, PoE switches and accessories such as telephone adaptors and headsets which can all be provided and configured to deliver a totally scalable cloud PBX solution.
---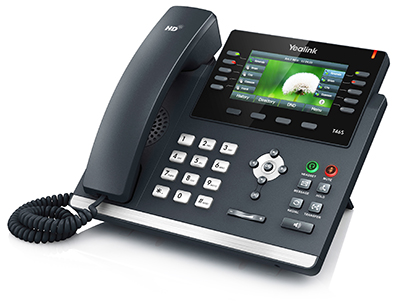 An IP Deskphone is ideal for a static location such as an office or working from home. We sell IP Desk phones from three of the leading brands, Yealink, Snom and Cisco, and for each brand we have three price points, Entry-Level, Mid-Range and High-End.
Entry-Level phones provide you with all the basic functionality you need to start making and receiving calls with your VoIP User.
Mid-Range phones allow multiple registered VoIP Users, have larger screens along with memory keys that can be configured to enable quick and visual call transfers.
High-End phones are, as you would expect, the top of the range handsets. They all have much larger colour screens for increased visibility and ease of use as well as featuring more configurable memory keys for quick call handling.
---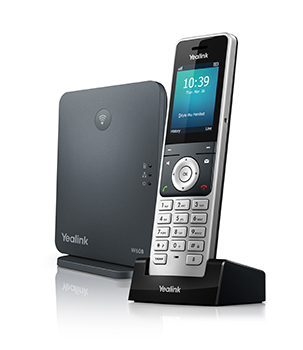 A DECT (Digital Enhanced Cordless Telecommunications) Phone is similar to a traditional cordless handset, consisting of a Base Station and a handset with a charging dock.
As with the IP Deskphones, we supply DECT Phones from the leading brands, Yealink, Snom and Gigaset and again they can be pre-configured with your VoIP User details.
To future-proof your business we can also supply additional handsets to increase the number of VoIP Users and repeaters to extend the Base Station signal, to future-proof your phone system and provide the full office coverage.
---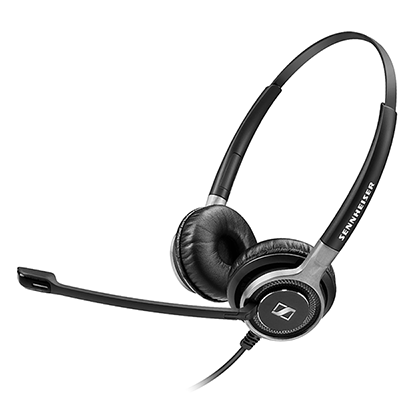 All of our phones have the option of using a headset to increase comfort and remain hands-free, perfect to handle phone calls effectively.
Our headsets all offer noise cancelling boomed microphones alongside high end earpieces offering great sound quality for both yourself and the caller. Most of our range can be purchased monauraly (a single earpiece) or binauraly (2 earpieces).
We can also supply headsets for use with a softphone (a downloaded application on your computer, which allows you to make and receive calls.)
---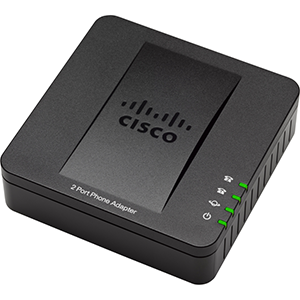 An Analogue Telephone Adapter is a great solution if you're looking to switch to VoIP but continue to use your current hardware. Simply plug your current handset into the Adapter to make and receive VoIP Calls.
All our Analogue Telephone Adapters come pre-configured with your VoIP User credentials to ensure it's as simple as "plug and play" once delivered.
---
IP Deskphones and DECT Base Stations can by powered by PSU which plugs straight into the mains, alternatively they can use Power over Ethernet (PoE).
A PoE Switch provides power and data via an Ethernet cable to all your VoIP handsets, removing the need for power supplies. We offer a wide range of switch sizes, from 4 PoE ports up to 48 PoE ports.
---
For more information about VoIP Hardware, please see the VoIP Hardware page on our website.
Alternatively, please give us a call on 020 3151 1000 and we'll be able to help you out.