Company News - March 2021
Welcome to our monthly round-up of industry and company news.
Spring is here, Summer is on the way, and the vaccination roll-out is going well, so all in all, there's some light at the end of the tunnel, and we're in a much better place than we were a few months ago.
Unfortunately, like many other people, the entire TTNC team have been working from home for an entire year now. Our newly refurbished office is still closed and even though we have prepared to work from home for the rest of the year, we hope it will be possible for us to return to the office in some form later this year - fingers crossed.

Planning for the year ahead
Every February and March, we plan and set out our goals for the year ahead, which runs from April to the end of March each year. When we're planning our goals, we focus on customer feedback, market trends and regulatory requirements, ensuring that all of our goals align with our long-term strategy and core values.
Despite all of the Covid related setbacks we encountered last year, we had an excellent year in terms of growth and achievements. We plan to do even better this year. See more information on our blog.
ISO 27001
We've been busy re-validating our ISO 27001 Standard for Information Security Management System, this involved us reviewing all of our Information and Security processes and objectives, and completing an external audit.
We're pleased to report that we achieved a pass and our ISO 27001:2013 Information Security Management System Certification is now valid until 2024.
---
Industry and Regulation News
### Coronavirus scam calls and texts

With Coronavirus being one of the most talked-about subjects in history, it's no surprise that fraudsters are doing everything they can to exploit the situation.

Scammers are calling and sending text messages, which contain misinformation that could leave you out-of-pocket.

We urge everyone to look at Ofcom's advice for consumers who receive scam calls and texts about Coronavirus. - Read More
Stay connected during the pandemic
Broadband and mobile networks are under more demand because of the Covid regulations, with more families online together during the day.
With more people at home using the same connection, Ofcom has published seven tips to help you manage your data and get your household the bandwidth they need, for video streaming, virtual meetings and voice calls. - Read More
---
Product and Services News
New Control Panel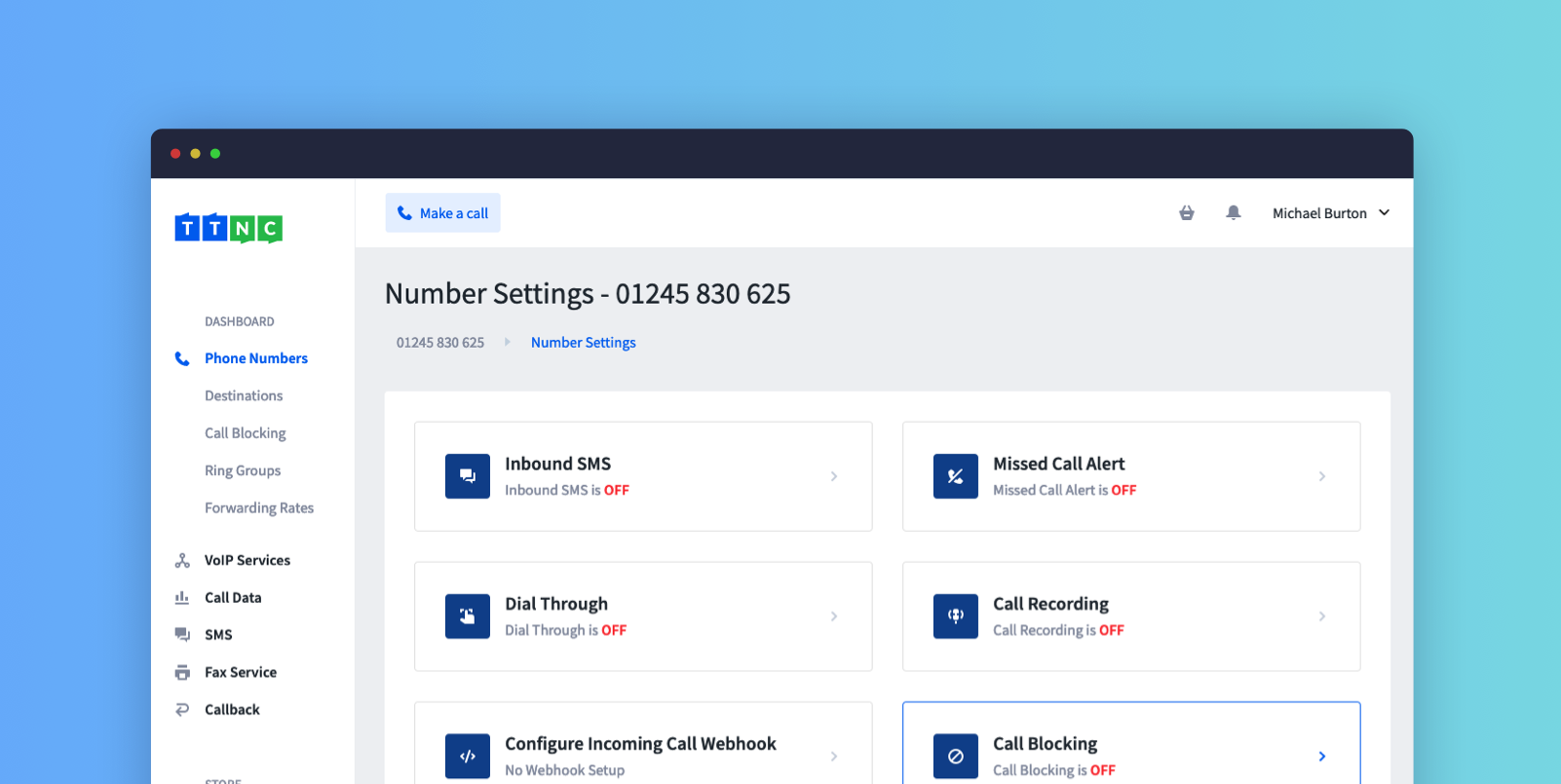 We're almost there with our more powerful and elegant control panel. We're delighted with the speed of navigation and the Time Based Forwarding and Virtual Receptionist processes are much more streamlined than on the current myTTNC.
If you're interested in beta testing the new control panel, please drop us an email to [sales@ttnc.co.uk].
Forwarding and call rate limits increased
After recent feedback from customers we have decided to increase the maximum international call rate limit from £0.07 (7p) to £0.20 (20p) per minute. Please contact us if you have any questions or if you would like to make any changes to this limit.