Company News - September 2021
Welcome to our monthly round-up of industry and company news.
Company News
Below are some significant and new updates to our service since our last newsletter.
Office Reopening
Here at TTNC we've been working from home since 17th March 2020, as we know many of you have too. October brings good news as we're opening the office back up!
Like most things changing during these unusual times, there will be a transition period as we unlock the doors once again.
We'll be looking to begin slowly, with a hybrid work arrangement, starting with being back in the office for days here and there, progressing to a more fixed schedule, allow us all to ease into a routine and hopefully a level of normality.
Utilising our VoIP service meant that transitioning to home working was straightforward and we expect the split working to also be simple to implement.
Those of you who use our VoIP service will know that VoIP Users can be registered on multiple devices. Here at TTNC our Customer Service team will be using two phones, one in the office and one at home. Our Development team who are not as customer facing, will be solely using our mobile and desktop app. This means that home and office working will be easy to manage.
New member of the team
We'd like to welcome Anton Ivanilov to the team. Anton is working from Ukraine and since joining our development team, has quickly become a valuable member, helping us on our new control panel. We'd like to wish him good luck and give him a warm welcome. Once travel restrictions are lifted, hopefully he'll be able to get to know the team in person, while joining us in the office for a few weeks.
Comms Council UK Awards 2021 - Awards Ceremony Imminent
As we've previously announced, we've been shortlisted in two categories at this year's Comms Council UK Awards!
(Comms Council finalist images)
The two categories are:
Best ITSP (Internet Telephony Service Provider) – Small Enterprise
"The company winning this category must provide the best all round business voice service of any ITSP with a turnover of up to £2 million. This company has to demonstrate impressive business performance, innovation and customer service as well as detailing an exemplary case study. This company has to provide a good selection of business features, such as multiple telephone numbers, call queuing and support for remote workers."

Best SOHO (Small Office or Home Office) ITSP
"This award recognises the company that has done the most to produce a well-rounded product for the small business customer. The winning entrant will combine value for money and features, as well as good customer service and guidance for the user."
Winners are announced on 30th September, keep an eye on our social media and hopefully we'll have some good news to tell you. 🤞
---
Product News
Below are some significant and new updates to our service since our last newsletter.
Call Blocking
Over the years the increase in unwanted calls has sky rocketed, and our previous restriction on blocking numbers and ranges seemed too limiting. Removing the previous limit of 20 numbers/ranges allows much more control over reducing the amount of nuisance and fraudulent callers getting through on your TTNC number.
You now have the ability to block as many numbers/ranges as you need, and can even block all withheld numbers at the press of the button.
You can read more about Call Blocking here.
New Control Panel
As many of you know, we've been working on a new version of myTTNC for the last few years. The project is taking a little bit longer than expected, but finally the end is in sight.
We're currently internally testing and making small tweaks and amendments based on the results.
For those of you who've offered to Beta test, we've not forgotten about you and once ready to test, we'll be in touch.
The Development team continue to focus on this project and hope to release this by the end of the year.
Call Queuing
It's on our roadmap to enhance our Call Queuing service, but in the meantime to avoid any confusion, we've streamlined and defined all compatible number configurations.
Our Call Queuing feature is designed to work with the below configurations:
One number routing to single or multiple destinations, not used in another queue.
Example: TTNC Number 1 > Call Queuing > Destination 1 & Destination 2
Multiple numbers routing to different destinations:
TTNC Number 1 > Call Queuing > Destination 1 & Destination 2
TTNC Number 2 > Call Queuing > Destination 3 & Destination 4
One or more numbers using Virtual Receptionist (IVR) with each option routing to different destinations.
TTNC Number Option 1 > Destination 1 & Destination 2
TTNC Number Option 2 > Destination 3 & Destination 4
Call Queuing will not work correctly in any other scenarios; this includes the same destination being used across multiple queues, or multiple numbers or queues routing to the same destination.
Read more about Call Queuing usage on our Help Centre.
Closure Request Button
We hope our service is working and business is thriving, but we understand that things change, and sometimes a contact number is no longer required. Nobody likes a company where you have to jump through hoops just to close an account. To simplify this we have added an "Account Closure Button" within the manage renewals page of myTTNC. This will inform the Accounts team of your request. They will then be in touch via email to confirm before actioning.
New Desktop App
We're pleased to announce the release of our brand new Desktop VoIP App which is available as a free download for both Windows and Mac. This is downloaded directly from our site, to guarantee the most up-to-date version.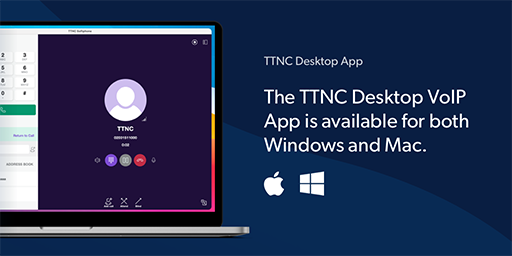 Latest version information:
Windows: v1.10 - Build 1928bc, built on September 10th 2021
Mac: v1.10 - Build 1928bc, built on September 10th 2021.
---
Industry News
Ofcom, the communications regulator, is always active to ensure that consumers get the best from their telecoms, broadband and TV services. Ofcom have given the following updates recently:
Upgrading landlines to digital technology – what you need to know
All PSTN lines are due to be switched off by December 2025. This means that going forward, all landline calls will be delivered via the Internet using VoIP services. Ofcom have published an article on why and when it's happening and what you need to do next.
Latest telecoms and pay-TV complaints revealed
Ofcom has today published the latest league tables on the complaints we've received about the UK's major home phone, broadband, mobile and pay-TV firms.
---
Case Study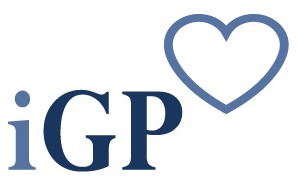 Independent General Practice: Utilising TTNC's comprehensive VoIP Phone System for an easy transition from office to remote working.
We caught up with the Operations Director, who talked about the issues we resolved by helping them move to our Cloud Based Phone system.
The Independent General Practice (IGP) has been a customer of ours for more than 14 years. However, due to the Covid-19 pandemic and the national lockdown, they found themselves working remotely and in need of a more flexible solution.
Visit our website to read how we achieved this in the full case study.