Use Zapier to connect TTNC to your CRM and over 1,500 other Apps
TTNC and Zapier
We're pleased to announce our partnership with the automation platform Zapier and the launch of the TTNC Zapier App. Our App will enable you to automatically send an SMS or make a Phone Call based on 'Trigger' events from more than 1,500 other apps listed on the Zapier platform.


What is Zapier?
In a nutshell, the Zapier platform enables you to push data from one app to another app. Our integration allows you to connect TTNC to other Zapier Apps and automate your day-to-day tasks.


How do I use the TTNC Zapier App?
The possibilities are endless and you can get quite creative if you want to.
For instance, you might want to send an SMS to your customers when they have signed up, in this instance you could connect your CRM Zapier App to the TTNC Zapier App and set a rule to send an SMS to all new sign ups.
Another example would be to schedule a Phone Call based on a calendar event, or you could create an online "Call Back" form that allows people visiting your website to schedule a call to your sales team.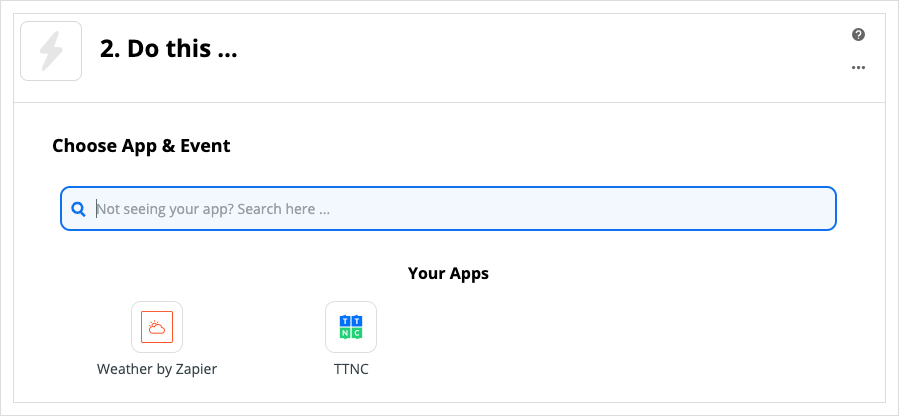 Getting Started
All you'll need to get started is a TTNC account with a number and Call Credit, and a Zapier account. If you haven't already got an account with Zapier, you will need to sign up here: https://zapier.com/sign-up/
Zapier provide a free account as well as paid accounts. Free accounts allow up to five Zaps to be turned on simultaneously and can run one hundred tasks per month. Paid plans allow more concurrent Zaps and more tasks per month. Multi-step Zaps are only available in paid plans.
To find out how you connect the TTNC Zapier App to other Zapier Apps, we have published three detailed guides in our Help Centre:
Important note: Our Zapier integration is currently in early access mode. If you can't find or see TTNC as an option, it will be because you don't have access yet. Don't worry, you can get early access here.


Feedback
We are planning to add more Actions and Triggers to our Zapier App over the next few months. Meanwhile, if you have feedback or suggestions related to our Zapier App, please let us know by sending an email to feedback@ttnc.co.uk