Company News - December 2021
Another year has passed, filled with challenges we never expected, but as we get to the end of the year, we remain hopeful for 2022.
As a company, we're in a fortunate position of being able to work from home, and as a result, there has been no impact on the level of service that we provide. Everyone in the team has done an outstanding job, whether it be keeping our service running, building new and exciting features or continuing to provide the high level of customer service and support that we're known for.
I never thought we would hire new team members via Zoom meetings, have them never see the office, or even meet us all in person. I think we're all looking forward to returning to the office, even if it's just for just a couple of days a week.
Over the last year we've focused on increasing our support for all the new community groups that have popped up over the last couple of years. I want to pass my thanks to anyone that has spent time helping those in need.
I'd finally like to take this opportunity to wish you all a Happy Christmas and New Year.
- Mark Burcher - MD
Christmas opening hours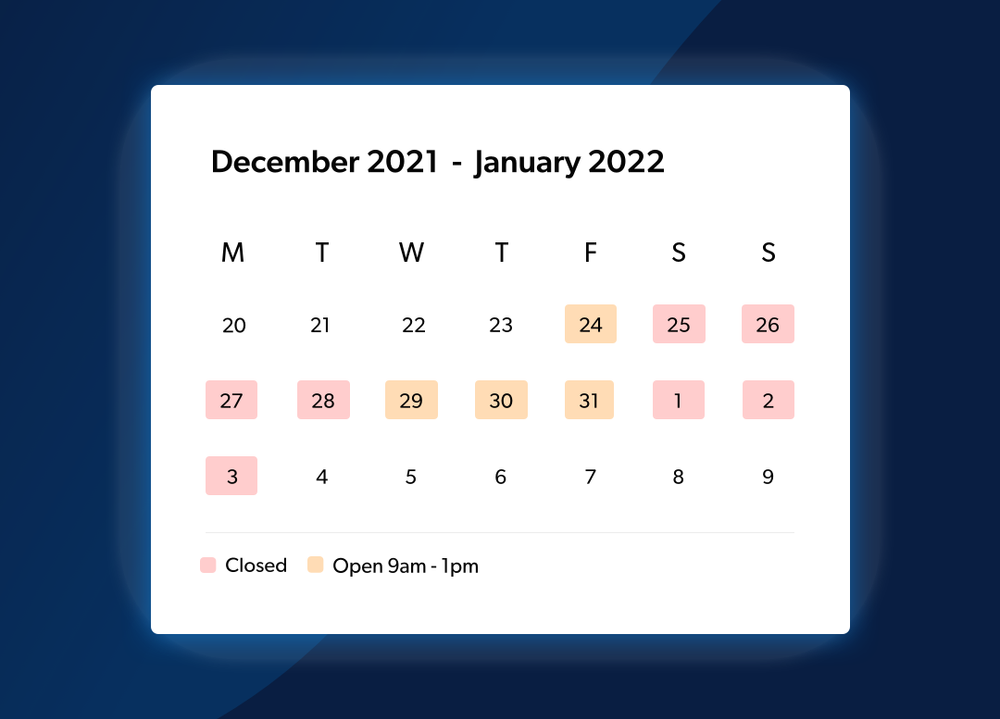 ---
TTNC's Year In Brief
It's been a busy year for the team, working on the long-awaited control panel (more about this below) while continuing to enhance and release new products. Here are a few of the key releases from the last 12 months:
New Native Desktop Softphone App Released
This year we added to our existing VoIP offering with our new native Desktop Softphone app, allowing us to support more flexible work environments and increase our existing Cloud PBX / Phone System offering.
Our apps can be set up in seconds and come packed with everything you need to keep in touch with your clients and colleagues, from any location with a reliable internet connection.
We have both Windows and Mac versions available to download on our website, alongside our existing Mobile Apps which can be downloaded from the Google Play Store and the Apple App Store.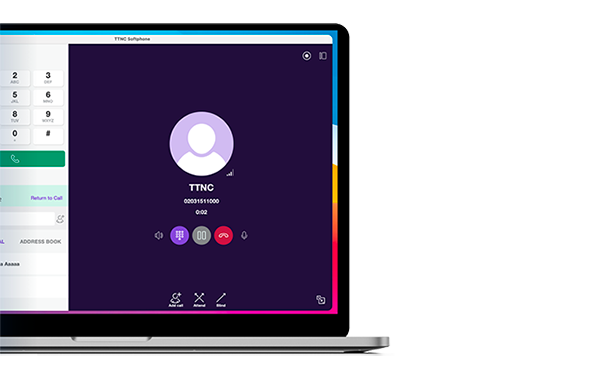 Increase in International Market
Although travelling around the globe may have been restricted, it hasn't stopped us sourcing numbers in new locations worldwide. This year we have increased our coverage and can now offer local and national numbers in 70% of Europe. We've also expanded the local areas available in existing countries, such as Italy increasing by 140 and Spain 83 new locations.
This year also saw us add inbound SMS functionality to our local numbers in the USA and Canada.
Yealink Hardware
Yealink have the number one market share for VoIP Hardware, with a staggering 1 in 500 people owning or using a Yealink product. It's for that very good reason they are the brand that we use, have always recommended and promoted the strongest.
This year we decided to remove other hardware brands from our offering, focusing on the most reliable, cost effective and easy to use handsets we could. As a result, we now sell solely Yealink devices.
This change will not only ensure you get the best handsets available, but the level of support we can offer will be unmatched. See all our available handsets.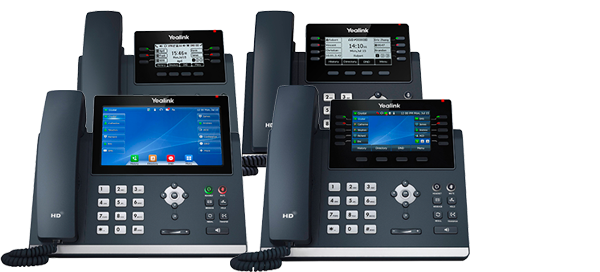 Our Team Continues To Grow
In May, we added to our Technical Team by hiring Anton, currently based and working from Ukraine. Anton has quickly become a massive part of the team, pushing forward with the rest of the Development Team to release the new control panel. We're hoping to see Anton and his partner at our Christmas party; it's been no easy feat to sort visas and documentation. Fingers crossed the rules don't change!
Other Notable Milestones

In February we re-validated our ISO 27001 and ISO 9001 certification, this means that we have a robust Quality Management System as well as security controls in place which ensure our customers, and their data, are protected from unauthorised access, corruption and loss.
Summer saw us receive our 600th review on Trustpilot and continue to be the top rated telecoms provider. At the Comms Council 2021 Awards in September we were Highly Commended in the Small Office, Home Office category.
IGP Case Study
This year saw us catch up with Kieran Reynolds, Operations Director at The Independent General Practice (IGP). They have been a customer of ours for more than 14 years.

However, due to the Covid-19 pandemic and the national lockdown, they needed a more flexible solution for their calls as they suddenly had to work remotely. He spoke about the issues we resolved by helping them move to our VoIP Cloud Phone system. Read the full Case Study.
Our Covid-19 Response
The Coronavirus pandemic and the lockdown caused many businesses to reconsider their everyday working practices, and groups were created with the idea of helping each other and supporting their local communities.

We, as I'm sure most people, were overwhelmed by the selfless focus of these groups and of the individuals going the extra mile to help those in most need. As a company, we sat down to discuss what we could do to help, and the unanimous decision was "everything we can". Read the full Case Study.
---
Industry News
The regulators and industry leaders concentrated on scams and the ways they're tackling the root cause of the problem. We continued to focus on increasing our customer knowledge and backing change within the industry.

Ofcom spent a substantial amount of the year informing the industry of scams connected to the Coronavirus, and the FluBot fake package delivery scam which affected a large number of people, as well as tightening regulations to help eradicate issues for users.

They also provided reassurance for consumers about the PSTN Switch off in 2025 and introduced new rules around Slamming, the process of moving customers from one provider to another without their knowledge.

In September, a new short phone number, 159, was launched by the Global Cyber Alliance and Stop Scams UK to enable customers to easily report banking fraud.
---
2022 for TTNC
We'll release our full roadmap for 2022 later on in March, but here is a sneak peek at the current plans.

New Version of myTTNC: As I'm sure you're all aware, this project has taken slightly longer than we all initially planned, but the good news is that we're very close to completion and the public release.
We're known for our award-winning, user-friendly control panel, so we have taken great care to ensure it's still on brand and offers increased functionality in all the right areas. We can't wait to show you what we've been working on.

Integrations: With more people working from home, there has been a surge in new software used on a daily basis. One of our key focuses for the year ahead will be to expand our integrations with 3rd party platforms, including Microsoft Teams, leading CRM's and Google Analytics.

Service enhancements: We continue to review and prioritise any feedback internally each week, and release product and service enhancements based on these requests.
Is there a specific platform you would like us to integrate with or have feedback about a current service? Let us know by sending us an email to feedback@ttnc.co.uk.
---
Trustpilot Review
We love to get feedback and reviews from customers, so thanks to everyone that took the time to leave us a review on Trustpilot throughout the year. With a focus on providing exceptional customer service, it's great to know we're still the best in the game.
We received a total of 110 reviews, with an average rating of 4.98/5. Continuing our reign of being ranked number one across our categories.

If, like Steve, you're pleased with our service, please leave us a review here.